We Can Too!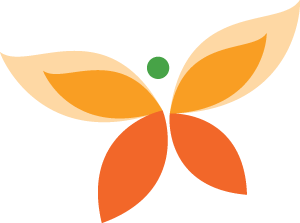 We Can Too! invites students to notice how nature expresses itself in cycles. We will look for examples of natural cycles in the schoolyard and follow the adventures of Cate the Caterpillar as she transforms from caterpillar to butterfly.
This program encourages students to adopt a growth mindset and to discover their own unique gifts. Click here to learn more about our Butterfly Cycle framework.
My class really enjoyed the program! Stephanie did such a wonderful job and is a natural with the students! I would definitely be interested in another program with Thimbleberry Learning.
Program Details
Location
In your schoolyard (or nearby park or green space)
Grades
2, 3, 4 (see curriculum connections below)
Duration
90 minutes
Cost
$150/program (or $125/program with multiple bookings at the same site on the same day)
A puppet story
Musical Poetry
Indigenous connections
Active movement
Talking Circle
A printable growth mindset resource
| | | | |
| --- | --- | --- | --- |
|   | Grade 2 | Grade 3 | Grade 4 |
| English Language Arts | Write to enhance artistry; Contribute relevant ideas from personal experience to group language activities; Express feelings related to events in oral texts | Write to enhance artistry; Explore ideas and feelings by asking questions, talking to others and referring to oral texts; Work cooperatively with others in small groups | Enhance the clarity and artistry of communication; Speak to explore thoughts, ideas, feelings and experiences; Respond personally to oral texts; Respect, support and collaborate with others |
| Science | Small crawling and flying animals; Water cycle; Hot and cold temperature | Animal life cycles - come to appreciate the beauty and fragility of life | Plant growth and changes - observe plant growth within the community |
| Social Studies | Communities in Canada; Appreciation of physical and human geography where we live | Quality of Life | Alberta: relationships between Indigenous people and the land; value and respecting one's relationship with the environment; Natural regions |
| Physical Education | Locomotor Skills | Locomotor Skills | Locomotor Skills |