The Thimbleberry Framework is a toolkit you can use to help your students deepen their connection to the natural world. This can support them with a strong foundation that fosters learning engagement, resilience, and well-being. It can be as easy as 1-2-3: (1) Time Outside, (2) Sit Spots, and (3) The Butterfly Cycle.
See Offerings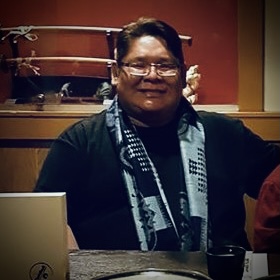 Indigenous Connections
The land on which we teach and learn in southern Alberta is alive with history. For thousands of years, many communities of Indigenous people have lived here, and continue to live here, in relationship with the land. In order to learn from and about one of these communities, and in consultation with Trent Fox, an Îethka (Stoney Nakoda) language scholar from the Wesley First Nation, the Thimbleberry programs include words and insights from the Îethka language and culture.
Thimbleberry is committed to work toward education for reconciliation as outlined in the Truth and Reconciliation Commission's Calls to Action.
The Thimbleberry Learning Philosophy
There is nowhere that offers such a wide array of stimuli for sparking curiosity and wonder than the world outside. What better for inspiring a young poet, than the colour of the sky? Where better to learn about the needs of plants and animals than out in nature? How better to spark interest in the history of these lands than by connecting to the very place where we learn? Even math can be brought to life by counting pinecones or estimating the number needles on a spruce bough.
Thimbleberry's mission is to offer teachers the tools they need to find the extraordinary in the ordinary. We offer programs that help students learn from direct experience in the outdoors; programs that engage the body, the heart, the spirit, as well as the mind.
It feels good to spend time outside!
Benefits of Learning Outdoors
What if you could offer your students the benefits of connecting to nature at the same time as bringing the curriculum to life? What if students who struggle inside the classroom begin to thrive when learning outdoors? The research is clear: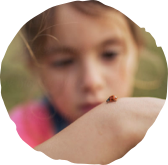 Learning outdoors increases engagement and sparks curiosity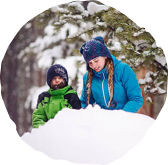 Spending time outdoors helps build resilience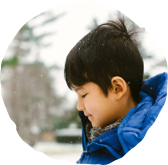 Connecting to nature supports mental and emotional well-being
We gratefully acknowledge that we work in the traditional territory of the Îethka (Stoney Nakoda) – comprising the Chiniki, Wesley and the Bearspaw; the Niitsitapi (Blackfoot) – including the Siksika, Piikani, and Kainai; the Tsuut'ina Nation; as well as the Métis people of Alberta - Region 3. Thimbleberry is committed to education for reconciliation as outlined in the Truth and Reconciliation Commission's Calls to Action.
© Copyright Thimbleberry Learning 2022